Everything at the tip of your fingers
With Ctrl for iPad there's no need to leave the app or use external editor software. Create workspaces quickly, make changes in realtime and be ready to run your workspace, all with a tap of a few buttons.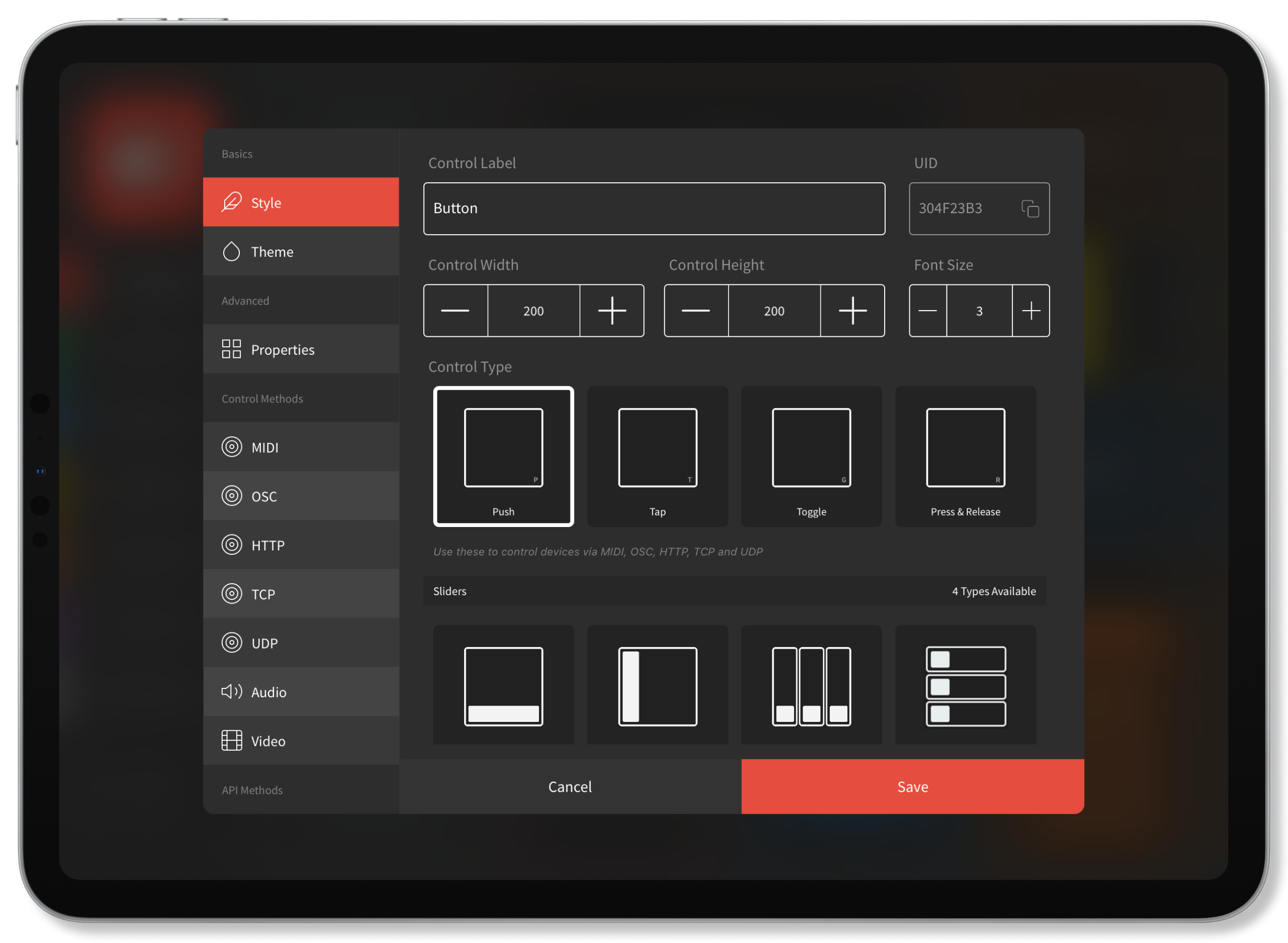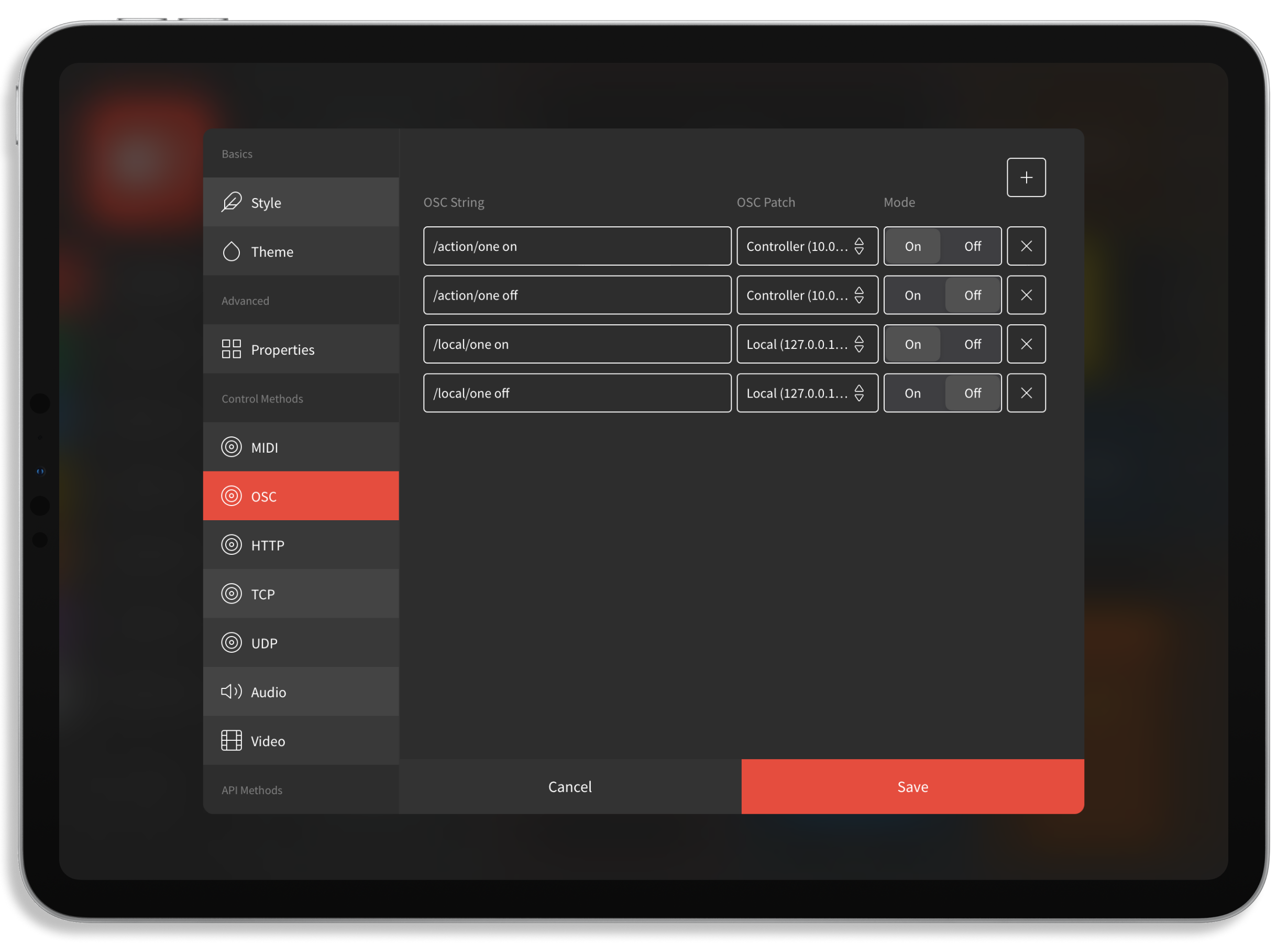 Mix and match protocols
Build advanced interfaces with the flexible rules and command system. Trigger outputs and control devices using MIDI, OSC, HTTP, TCP, UDP and sACN or mix them to manage multiple device types.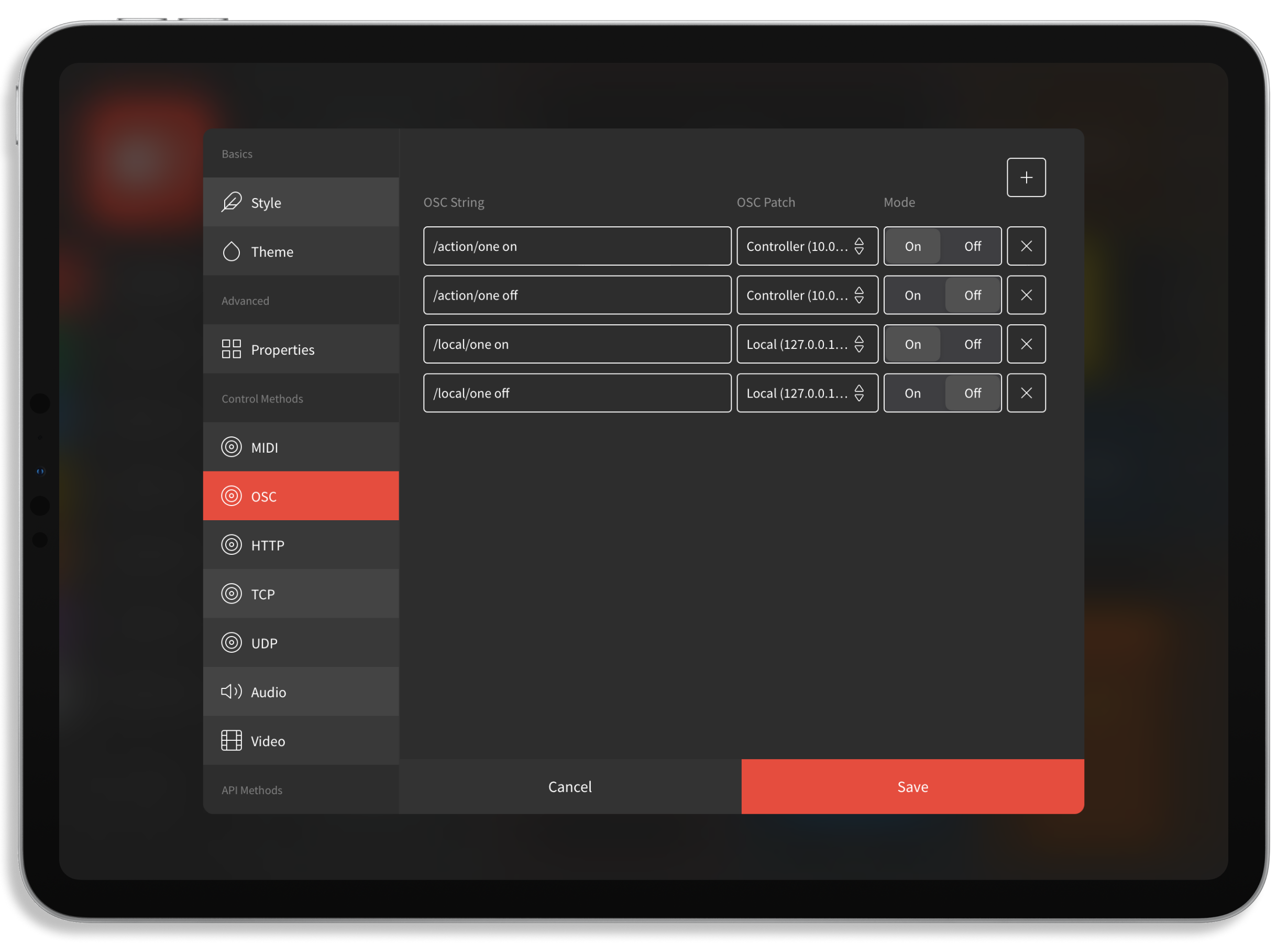 Control devices using a host of protocols
MIDI

OSC

HTTP

TCP

UDP

ArtNet

sACN
Playback commands, audio and video
With Linear Interfaces you can now operate control outputs in a cue stack like method with features such as pre and post delay, looping and auto play. Incorporate Audio and Video with existing protocols and trigger from other interfaces to create an immersive experience.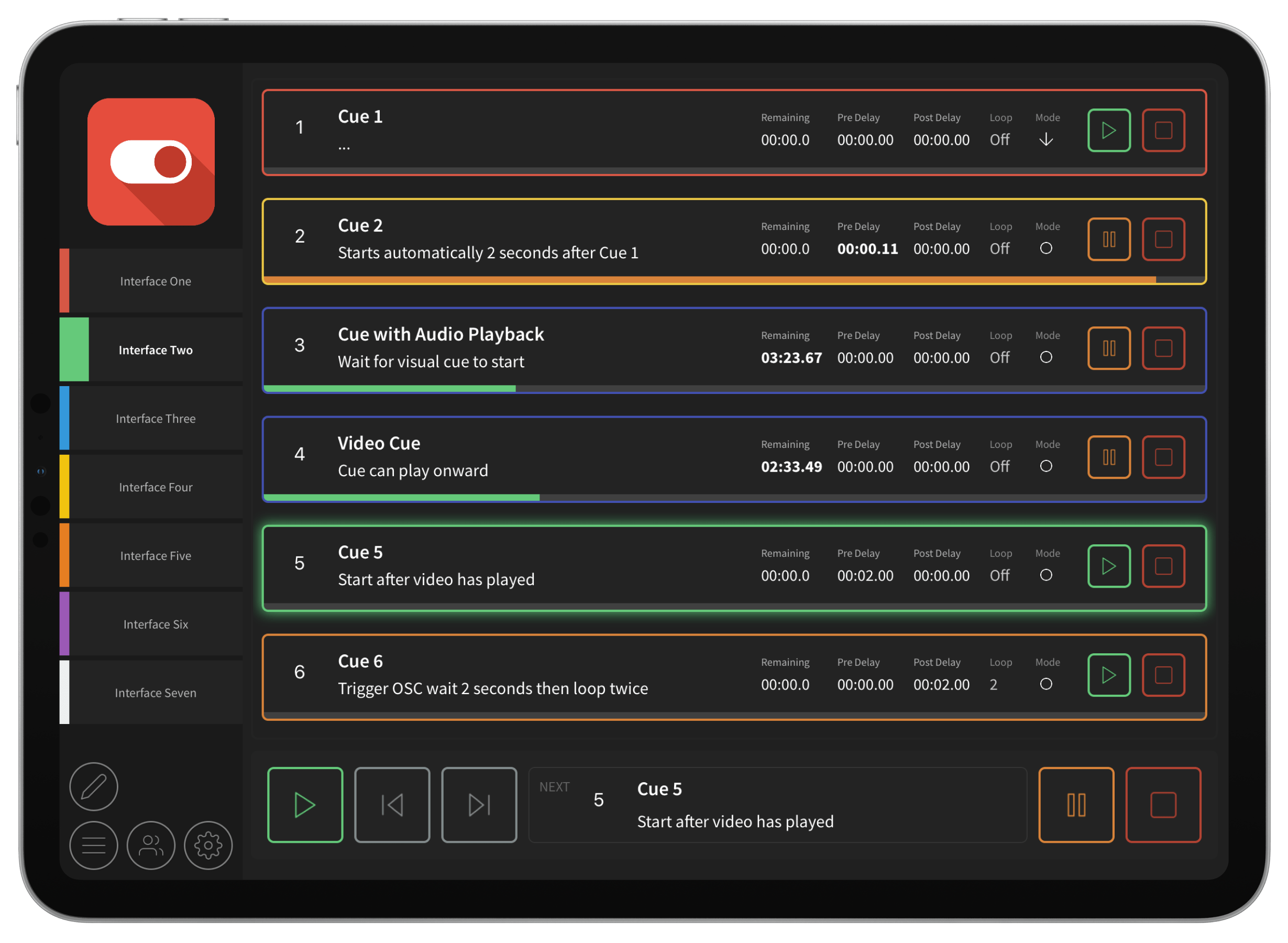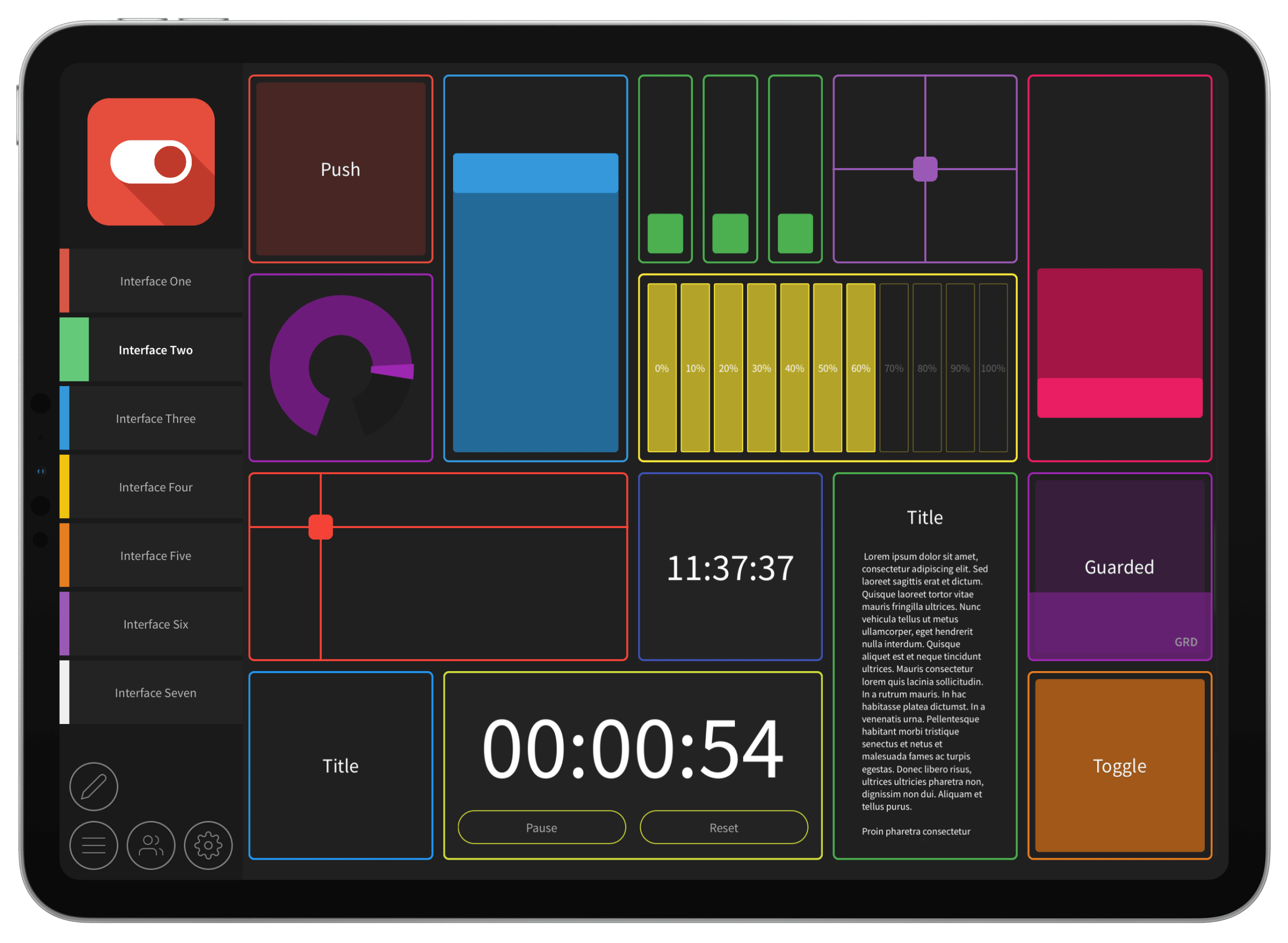 Build complex interfaces with a range of controls effortlessly
With buttons, sliders, steppers, crossfaders and much more you can design interfaces perfectly suited to your application. What's more, you can use the OSC or HTTP API to remotely change the label, update the state and disable controls on the fly.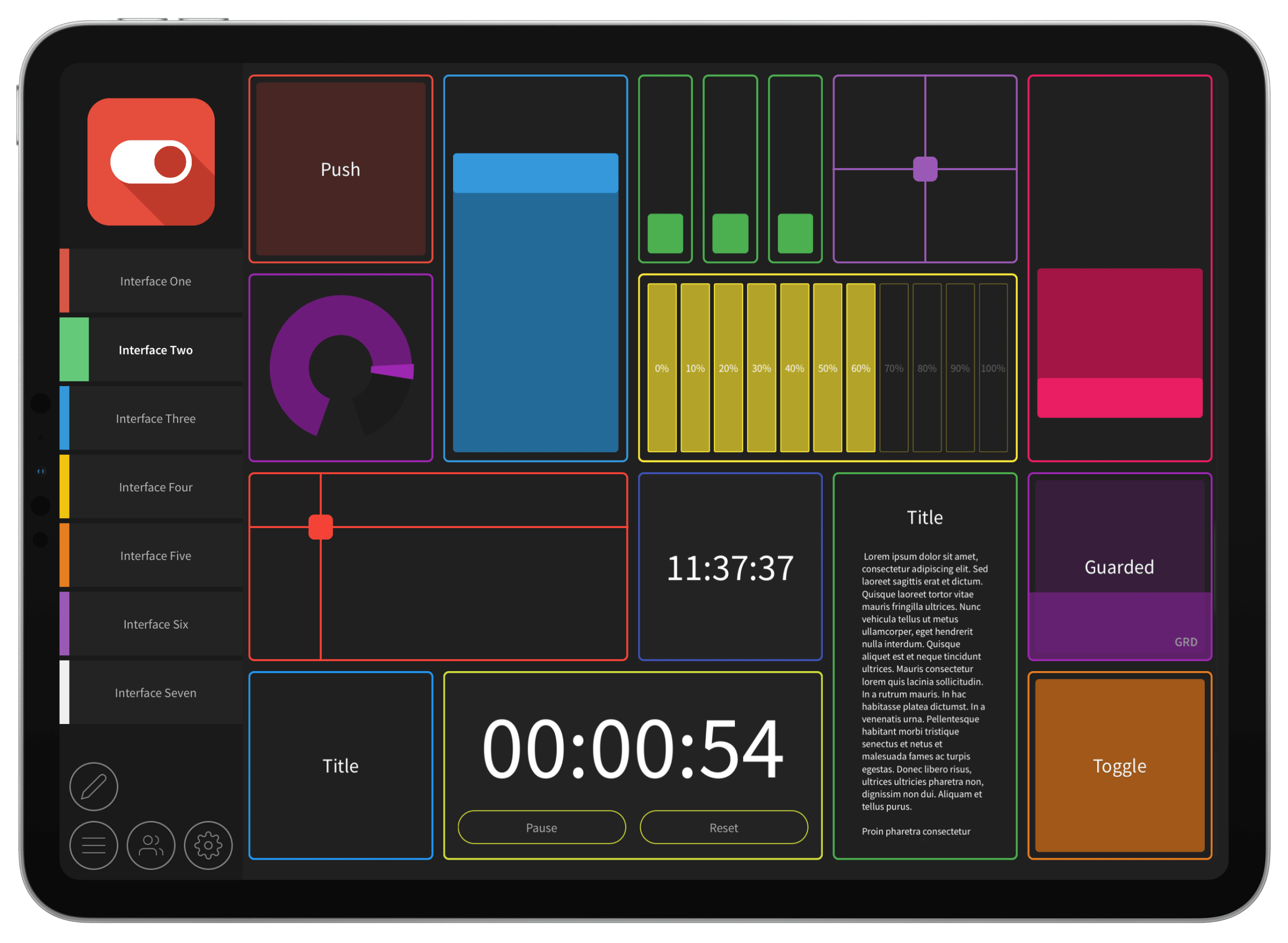 Buttons
Provides control with single or multiple touches
Sliders
Provides control with a definable variable value
Steppers
Provides control with a set of defined values
Crossfaders
Provides control with a variable value from a central point
Position
Provides dimensional or axis parameters
Rotary
Provides rotation or parametric values
Playback
Provides playback and visualisation of running content
Lighting
Provides lighting control and monitoring
Network Tools
Network Tools are useful modules for viewing and testing network connected devices
Descriptors
Descriptors allow for information to be added to your workspace
MADRIX
Provides control of MADRIX software and ability to preview running media
ENTTEC ELM
Provides control of ENTTEC ELM with media picker, media buttons and stage preview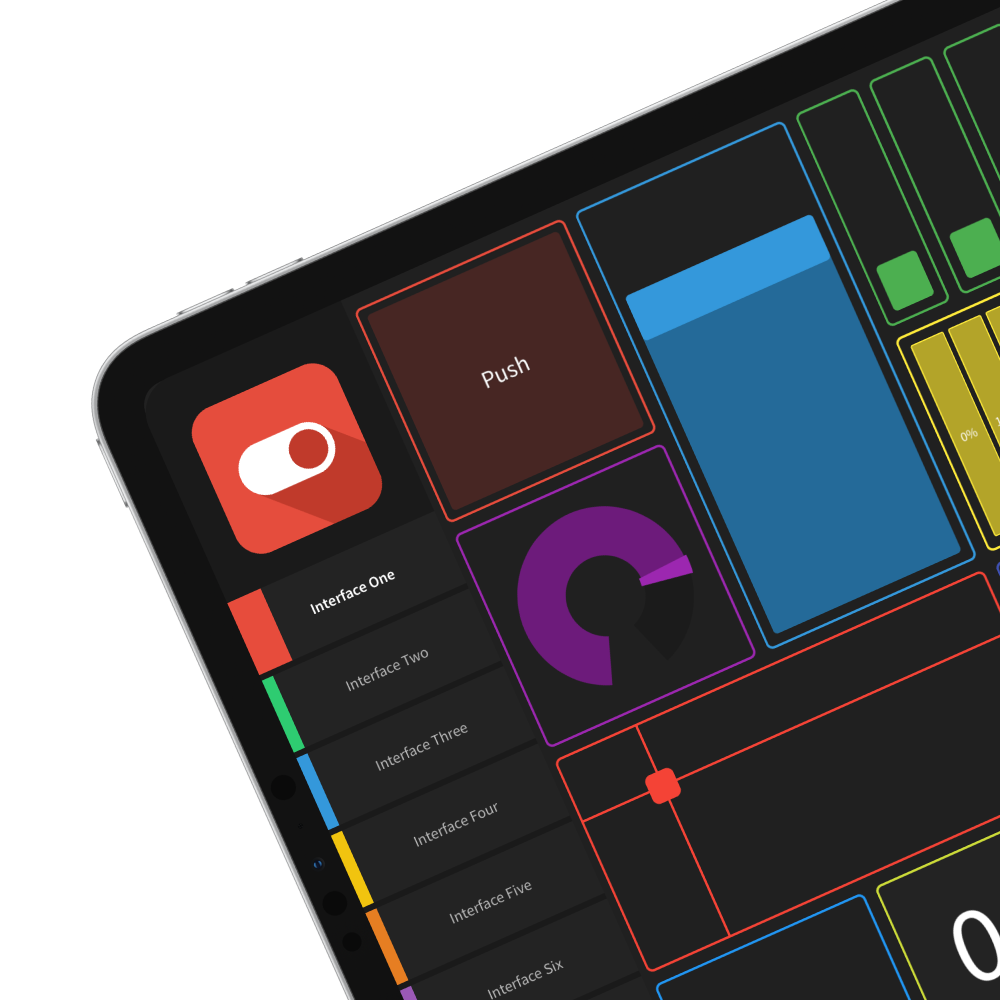 Lite
Three Workspaces

Interfaces and Patches

MIDI and OSC Support

Import and Export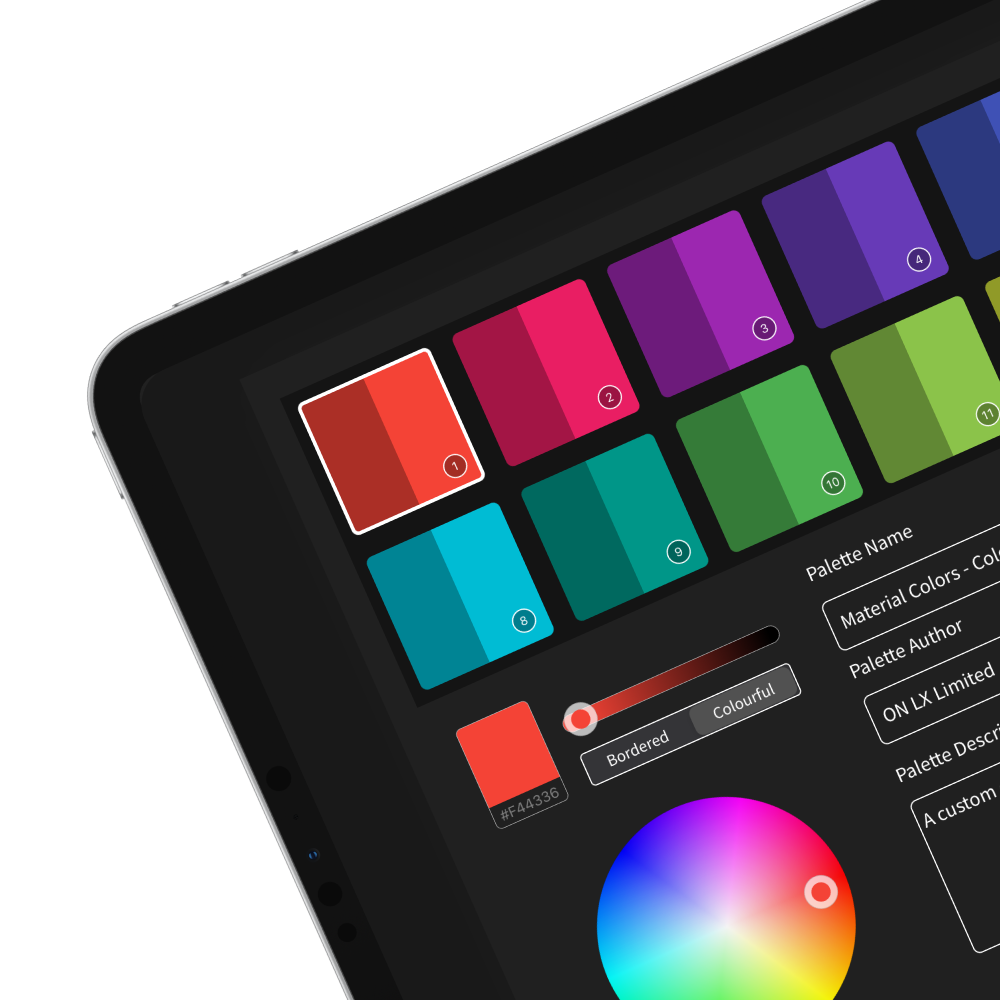 Core
Unlimited Workspaces

Unlimited Interfaces

Full Patch Support

User Permissions

Custom Themes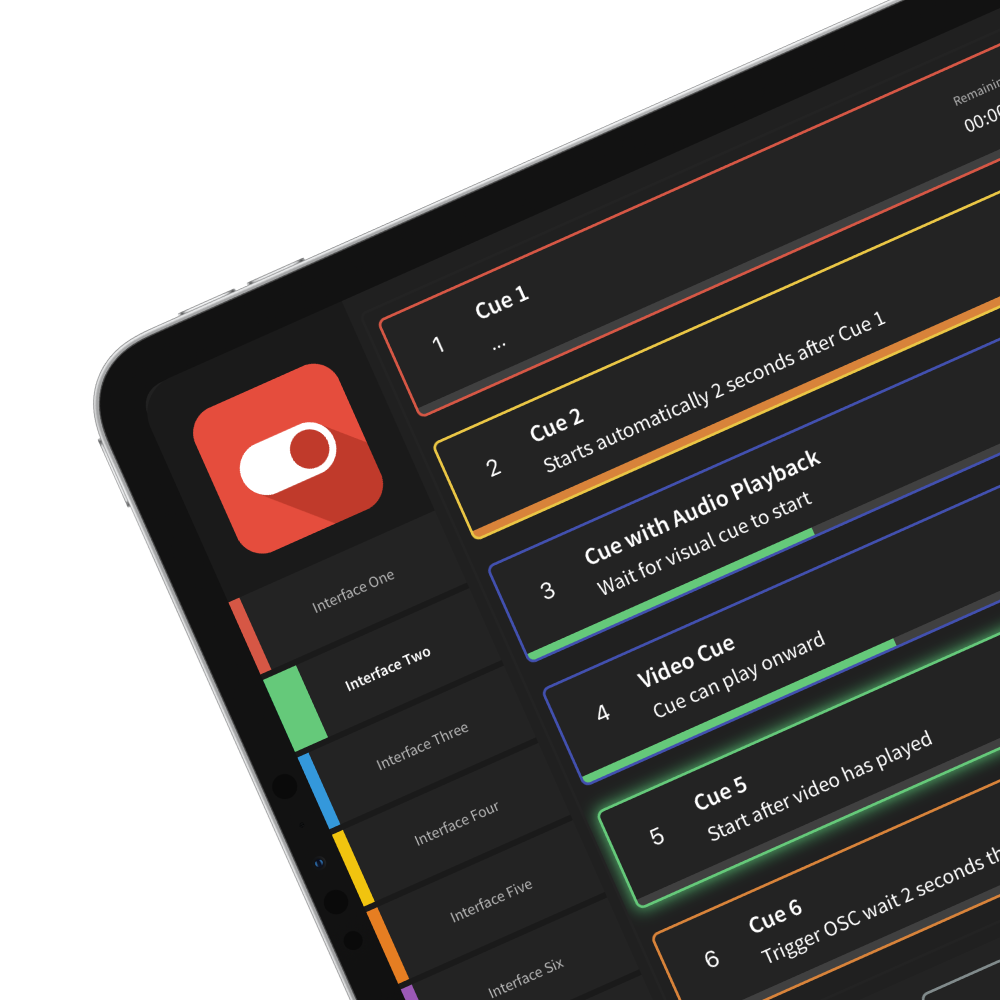 Pro
Everything in Core plus Modules

Web Views

Audio Playback

Video Playback

Lighting Control
Don't take our word for it
For what I do this is the only app that speaks all of the AV languages I need it to speak (MIDI, OSC, HTTP). This means I can do a complete lighting and video install and then hand off one easy to use tool for a bar manager to use to make a complete show and be able to fire off bottle presos with out the aid of an av tech.

I've contacted the development team about adding features... and they did it...how often does that happen?

It's great for building quick prototypes to show off to clients and then scaling to multiple installs where we have lighting and audio control

Have done a ton of research for software like this to run and program my VJ light show synced up through Ableton and Lightkey...if you demand modern, polished and up-to-date user experiences then this is it.

Setting up custom boards to control anything you want is a breeze in this app and they've done a fantastic job on the user experience and the visual design.

I've scoured the App Store for every kind of app of this nature and if the description fits your bill then this is the app for you.
Frequently asked questions
If you can't find what you're looking for, head over to our support page or get in contact with our team.
What makes Ctrl for iPad different?

With Ctrl there's no need to ever leave the app. Create workspaces quickly, make changes in realtime and be ready to run your workspace all with a tap of a few buttons.

My iPad is fairly old, is it capable of running Ctrl for iPad?

You can run on any iPad capable of iOS 11 or later. For lighting using ArtNet or sACN, you'll need iOS 12 or later

Can I change the state of other buttons on my interface when another is pressed?

Of course, each of Ctrl for iPad's buttons and controls support OSC input commands to allow button states, theme and if the control is enabled or disabled to be set in response to the active control system

Who uses Ctrl for iPad?

Ctrl for iPad is used around the globe by control system integrators, technicians, musicians or anyone else who wants to introduce a sleek and intuitive user interface into their control system.

Can I create OSC Strings, Integers and Float values for buttons?

For buttons, you can define float or integer values by leaving a space at the end of your OSC string and between each integer or float value you wish to transmit. Ctrl for iPad will format the information entered into the box as the type you require.

What is the port number for the OSC API?

The default port for OSC API is 53000 however, this can be modified by navigating to the settings menu.

How I should configure my installation?

We recommend checking out the Recommendations for Integrators section of the user manual.

I have locked myself out of editing a workspace, how do I switch user?

If you have locked yourself out of editing or closing a workspace by not adding a Go to Interface button or Change User with the side bar disabled for a specific user account, you can switch user account by double tapping anywhere on the workspace with 3 fingers.

I think I've discovered a bug, how do I report it?

If you feel you've discovered a bug don't hesitate to get in touch with us through the Support Centre. When reporting a suspected bug, the more information within the bug report, the higher the chances of it being replicated and resolved quickly.