Multi protocol testing made easy
With support for MIDI, OSC, HTTP, TCP, UDP, ArtNet and sACN, CommsKit is the go to tool for building and testing systems
Join
hundreds of users
already using
CommsKit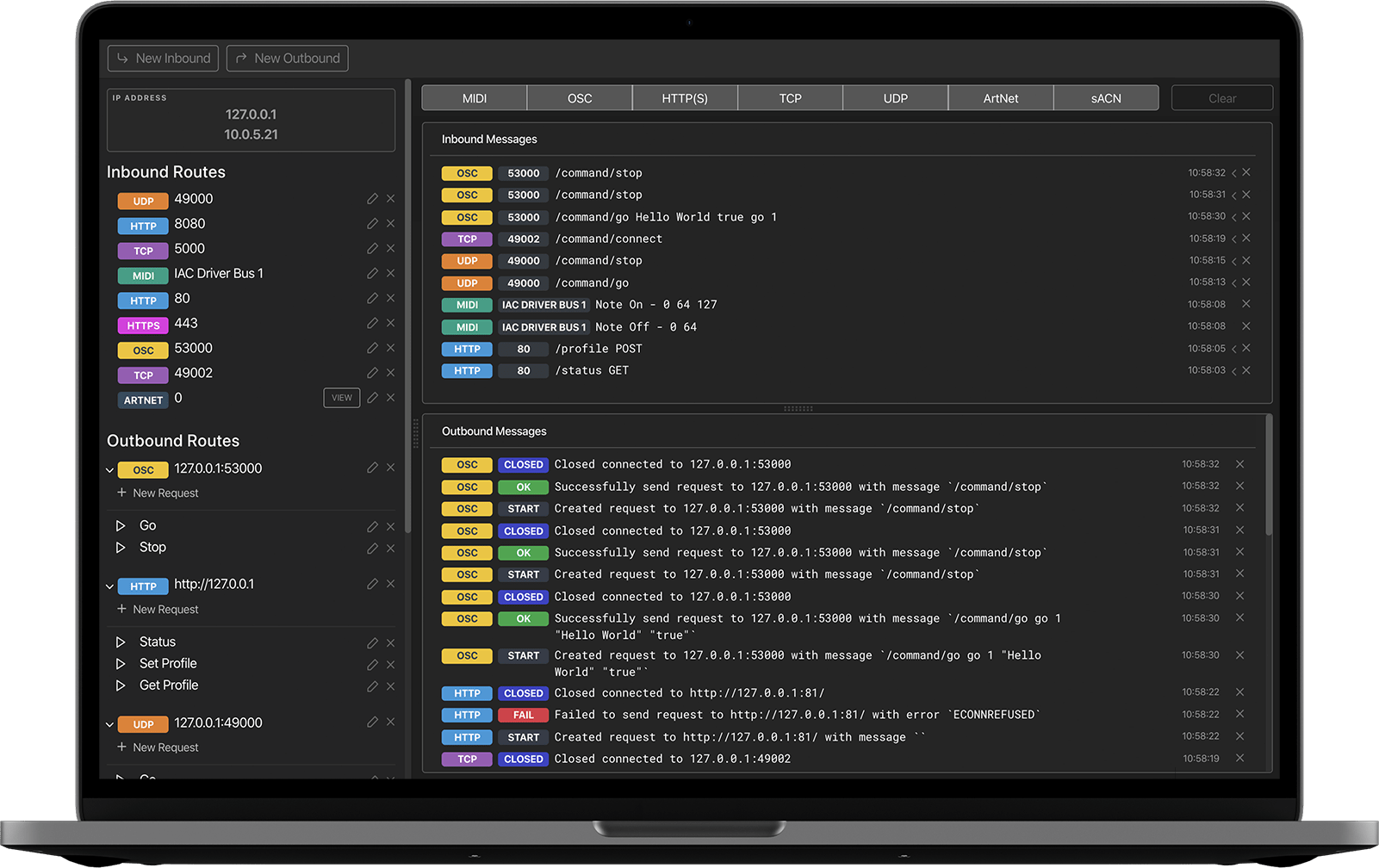 Testing as it should be
CommsKit is a powerful multi-protocol testing & monitoring platform with an intuitive back to basics interface crafted for all skill levels. Put simply; testing as it should be.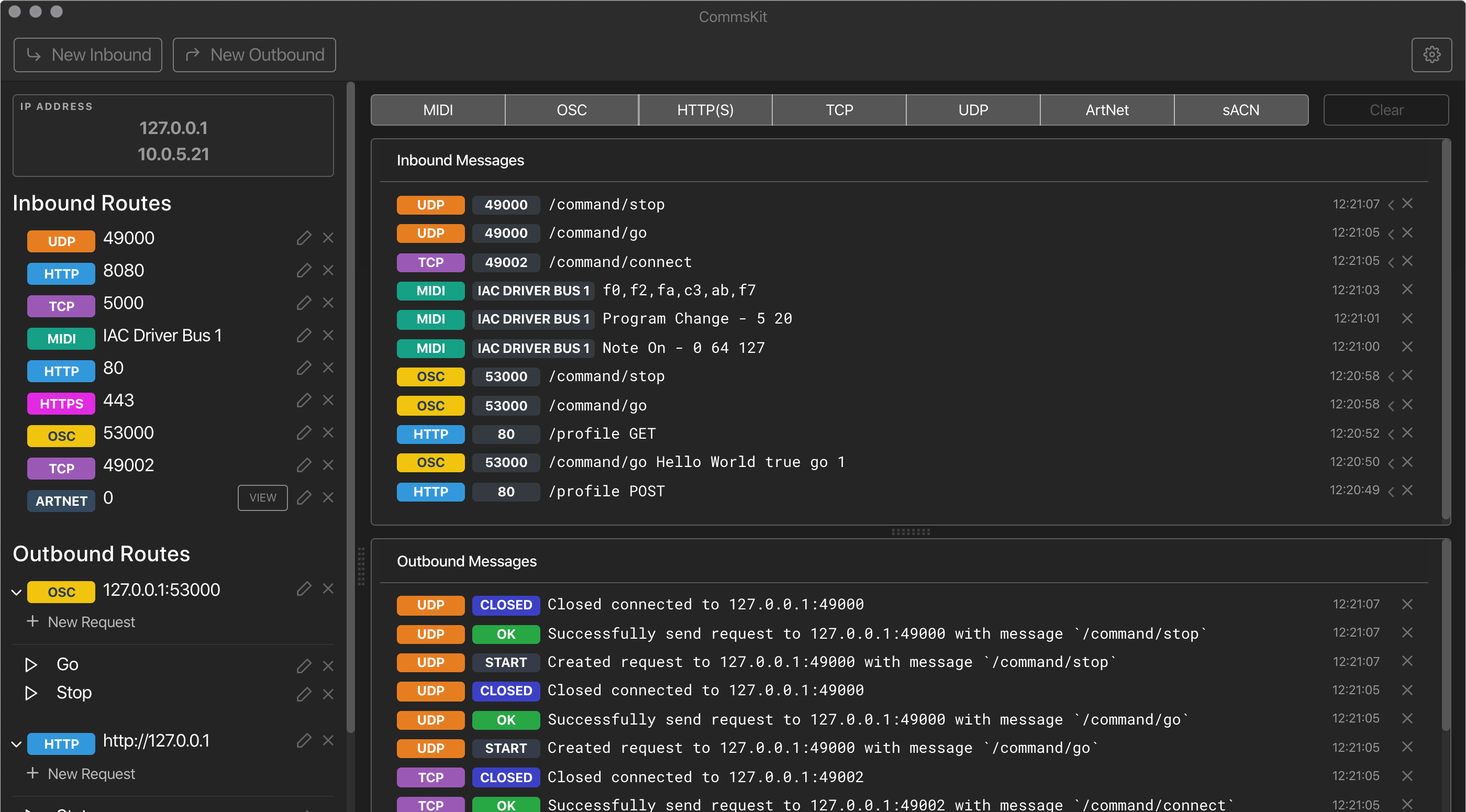 Troubleshoot incoming messages
Monitor and test your MIDI, OSC, HTTP, UDP, TCP, ArtNet, sACN commands & more before getting to site, or use CommsKit to efficiently troubleshoot existing control systems.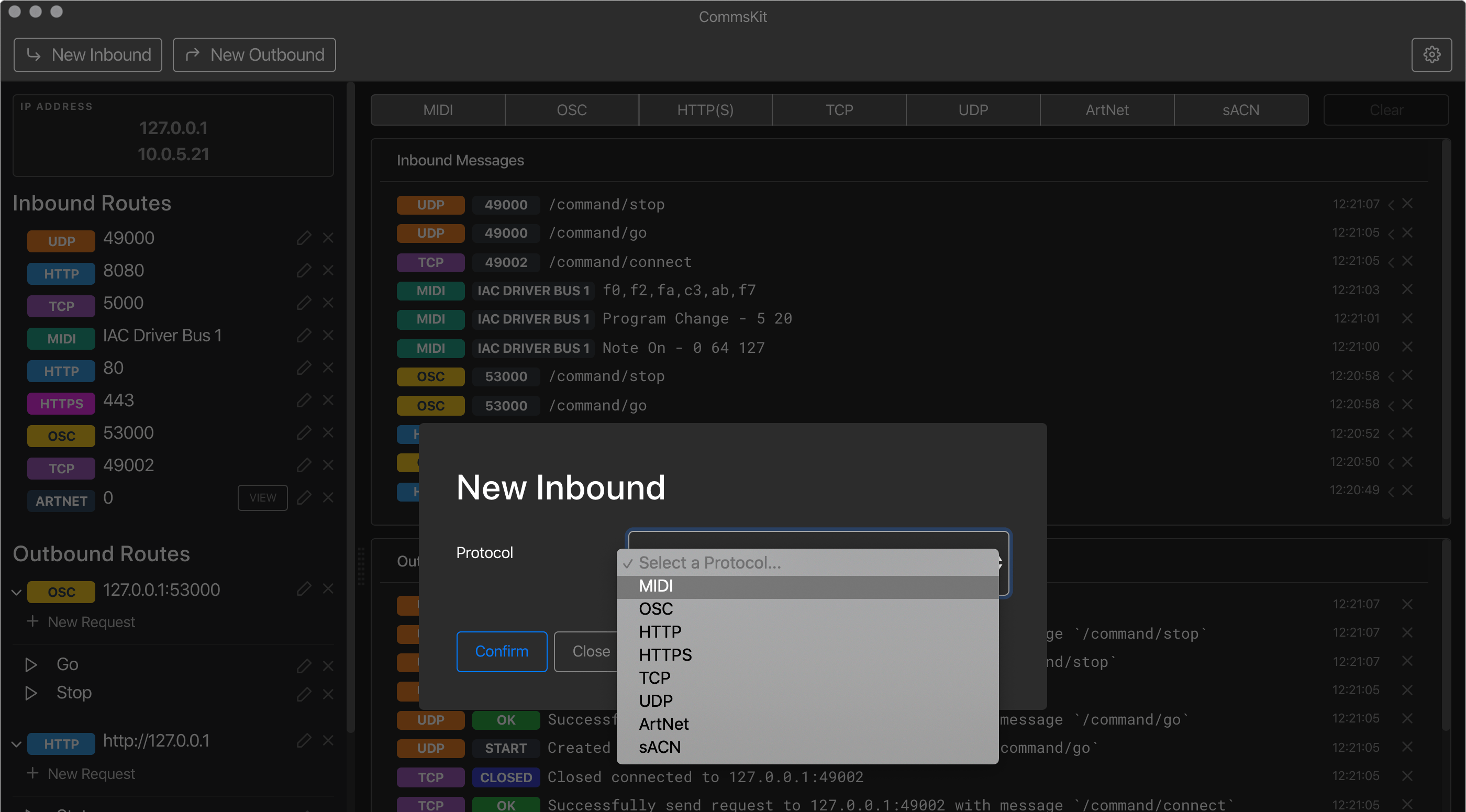 Send outgoing messages
Use Outbound Routes to send requests to other devices using MIDI, OSC, HTTP, UDP and TCP. All your requests are saved so you can quickly access and test your systems.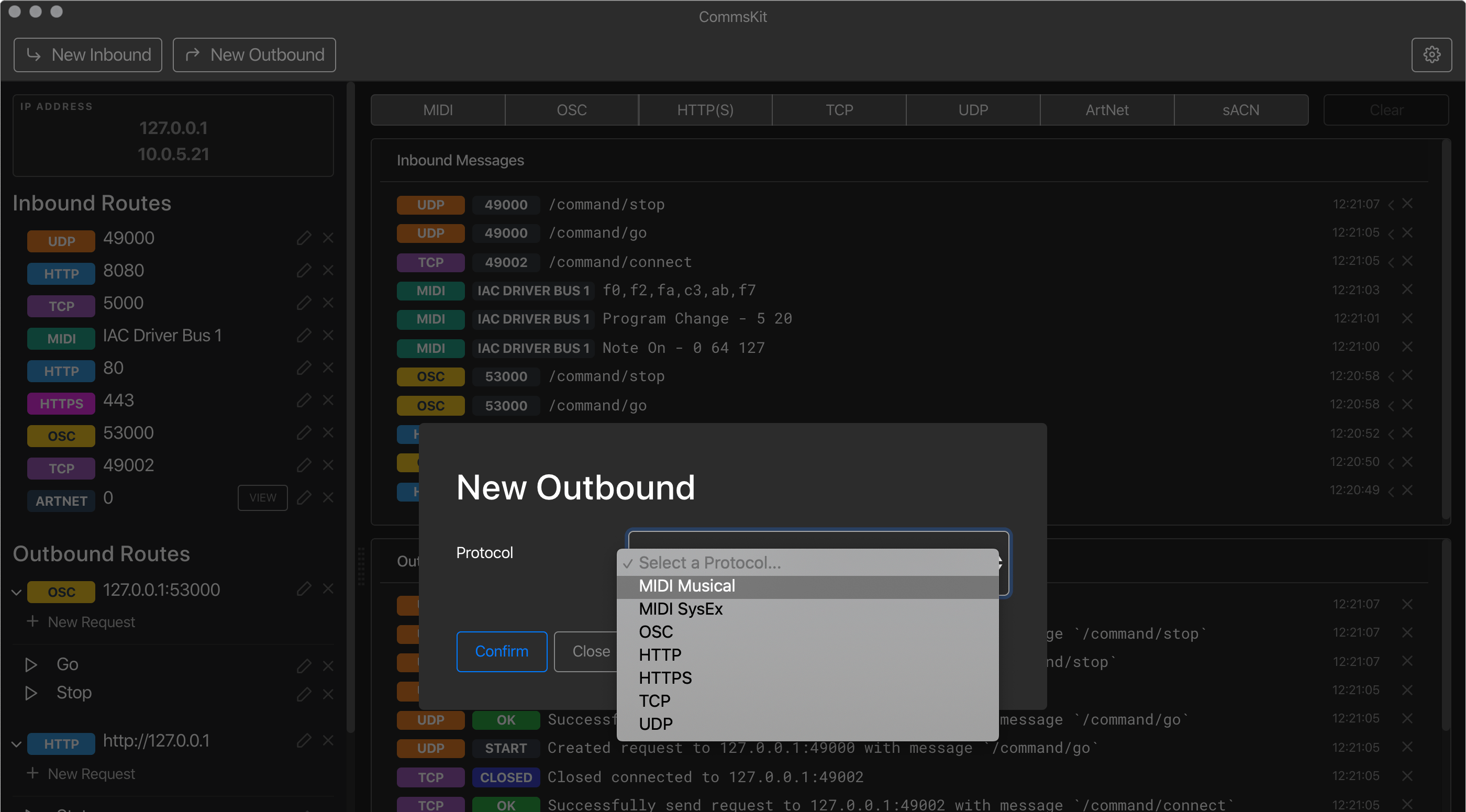 Frequently asked questions
If you can't find what you're looking for, head over to our support page or get in contact with our team.
What does CommsKit do?

CommsKit is tool for monitoring anding test MIDI, OSC, HTTP, UDP, TCP, ArtNet and sACN data on a network. It's great for building system off-site and troubleshooting existing control systems.

What makes CommsKit different?

CommsKit is designed to be an all in one test application to send and receive multiple protocols targeted at system integrators and musicians alike.

Who uses CommsKit?

CommsKit is used around the globe by control system integrators, technicians, musicians or anyone else who wants to integrate and test different protocols when building a custom control system.